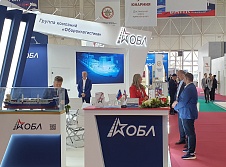 On August 21, 2022, the VIII International Military-Technical Forum Army-2022, which became a record in many respects, completed its work at the Patriot Convention and Exhibition Center.
According to the Russian Defense Ministry, about 1.5 million people attended the forum in 2022, which is almost a quarter more than last year. 340 events were held at the forum venues. The Army-2022 was visited by delegations from 70 countries, including representatives from Asia, Africa, the Middle East and Latin America.
Contracts for more than 500 billion rubles were signed between the Russian Defense Ministry and defense industry enterprises. As a result of their implementation, the Armed Forces of the Russian Federation will receive over 3,700 new models of equipment.
In addition, under the conditions of sanctions, there is still interest in Russian military equipment abroad. Rosoboronexport held more than 70 negotiations on military-technical cooperation with representatives of 30 partner countries. A base has been created for signing contract documents worth more than $ 14.5 billion.
All seven days, from August 15 to August 21, the stand of Oboronlogistics LLC was actively visited by the guests of the forum. The company meets the needs of the Russian Ministry of Defense in the field of transportation of military and special purpose products, interactswith state corporations and commercial organizations for guaranteed delivery of goods anywhere in the world.

Specialists of Oboronlogistics LLC held a number of meetings and negotiations with potential clients and partners of the company in order to discuss joint activities. In the near future, the company expects new contracts and their successful implementation.