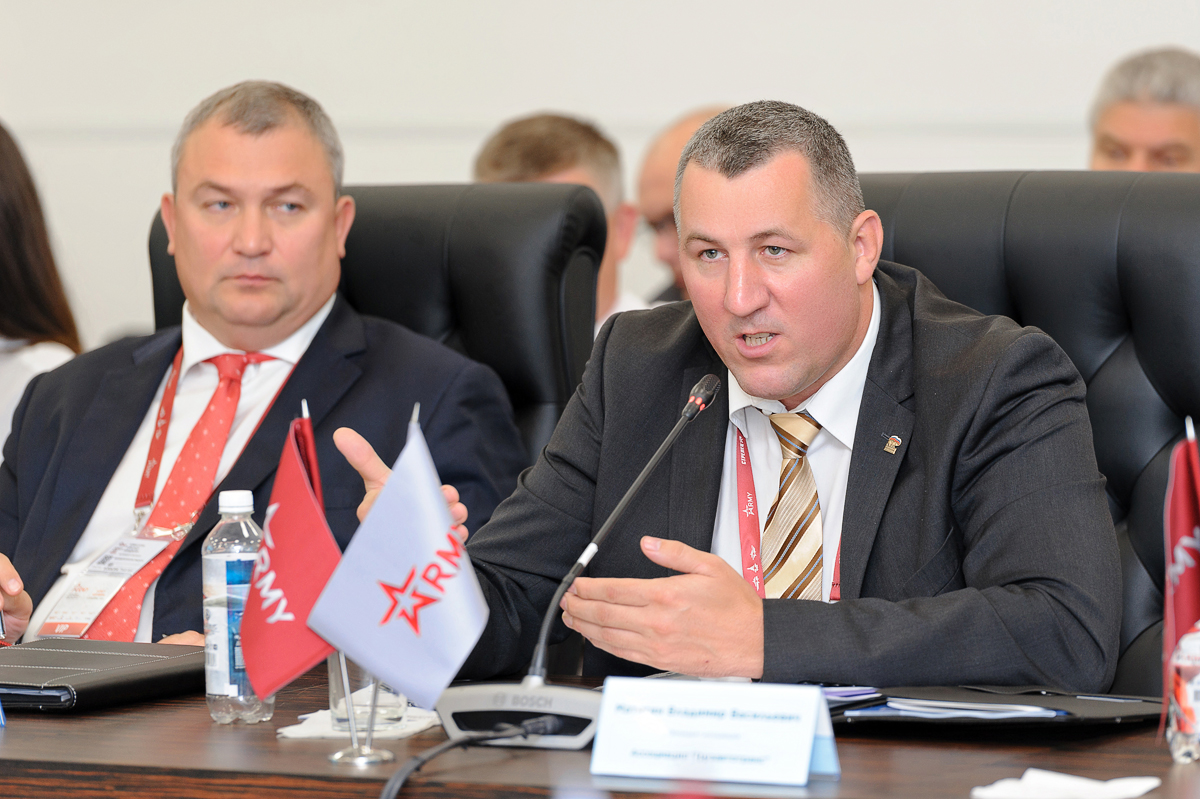 In August 2018, as part of International Military Technical Forum Army-2018 Oboronlogistics held a round table dedicated to the problems arising in the transportation of military and special purpose products. The participants of the round table came to the conclusion that for the effective work cargo carriers must meet a number of requirements, which are set out in the «Charter of responsible logistics operators of military and special purpose products transportation».
President of the Association, Matyagin Vladimir Vasilievich, speaking at the round table supported the idea of the Charter. The Association Gruzavtotrans took part in preparation of the Charter text and will further contribute to the joining of cargo carriers — members of the Association.
The Charter provides for the voluntary acceptance by carriers of a number of requirements, compliance with which will form an effective system of guaranteed delivery of goods. More than 30 Russian companies have expressed their wish to join the Charter and comply with it in future.
The Association Gruzavtotrans was established in 2011 by road cargo carriers operating in the domestic market, in order to develop a common opinion of cargo carriers and the ability to find a compromise between the interests of the industry and the interests of the state. The Association unites more than 70 large and small cargo carriers.