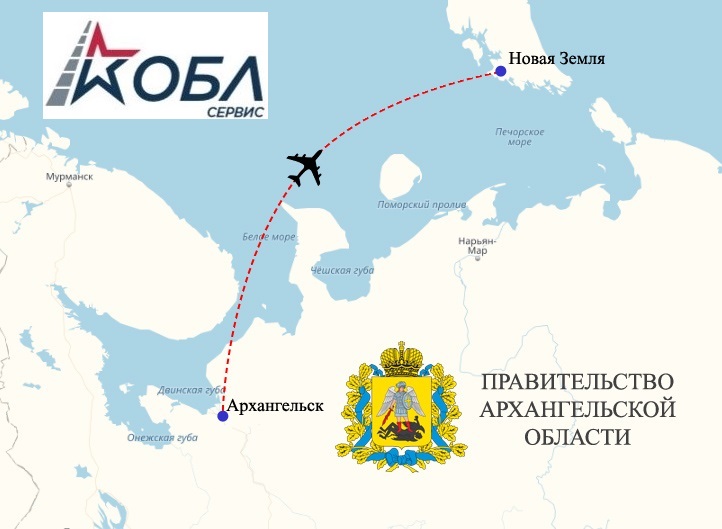 Throughout a year, "Oboronlogistics" LLC together with its subsidiary OBL-SERVIS carried out 87 Arkhangelsk to Rogachevo settlm. return flights, transported 3.5 thousand passengers, including 1.7 thousand passengers with military transportation documents in the interests of the Ministry of Defense, and 136 tons of cargo.
Regular flights between the archipelago and the mainland are carried out by the employees of OBL-Service with the use of a new development — IT service for monitoring and management of air transportation ALISA, which allows to plan flights taking into account the mass of factors, including weather on the route.
Flight connection provides uninterrupted transport, cargo and postal supply to residents of Novaya Zemlya as part of common project of the government of Arkhangelsk region and Oboronlogistics. Increasing the regularity of flights on this route is aimed at the socio-economic development of the Russian Arctic zone and the growth of its investment potential.
The Ministry of Defense of Russia is also interested in improving the reliability of transport links with Novaya Zemlya and restraining the growth of tariffs for transportation, as this route is actively used by the military and their families.