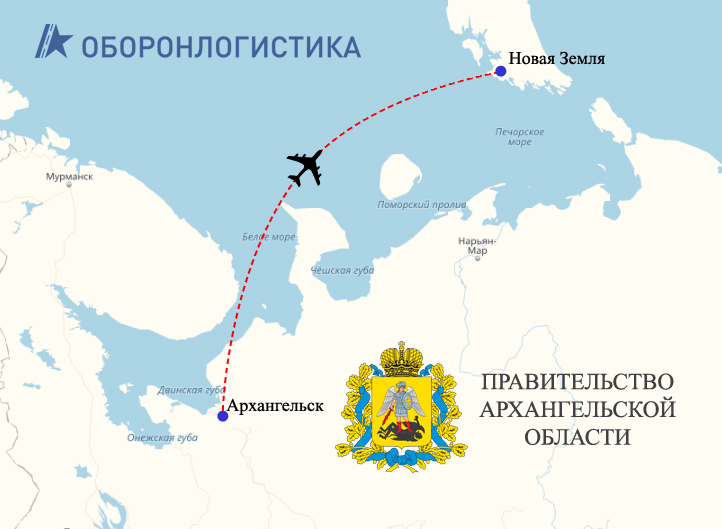 On October 9, 2017, the first flight on Talagi (Arkhangelsk) — Amderma-2 (Novaya Zemlya) — Talagi (Arkhangelsk) route was carried out.
This flight was the result of a common project of the Government of Arkhangelsk region and Oboronlogistics to organize regular air traffic between Arkhangelsk and the Arctic archipelago of Novaya Zemlya.
The first flight carried more than 40 passengers and 700 kg of cargo. Charter flights from Arkhangelsk to the archipelago will be operated 3 times a week by An-26B-100 aircraft.
The organization of the air line will allow on a regular basis to deliver passengers and cargo for various purposes to Novaya Zemlya.