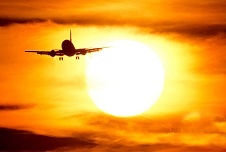 Air transportation allows to deliver cargo regardless the location of the customer's company and destination, which is especially important in modern business conditions, as well as appropriate for the transportation of cargoes requiring special conditions of transportation (including dangerous cargo).
From 27 to 28 of October, 2017 Oboronlogistika company performed a one-time shipping of about 20 tons of a special cargo to one of the countries of the African continent.
Despite the complexity of the international air transportation, Oboronlogistika successfully brought air cargo to the destination without delays and according to the undertaken liabilities.
In addition to the transportation, the Company's employees have implemented a range of services including development and coordination of the international transport route, loading, unloading, insurance, registration of shipping documents, customs clearance, etc.
Integrated solutions for logistics projects, including the organization of cargo air transportation in Russia and to any country in the world is one of the main activities of the Oboronlogistika company.