Commission of «Oboronlogistics» LLC started acceptance tests of MS Sparta IV, on getting the results the timing of the vessel operation period will be defined.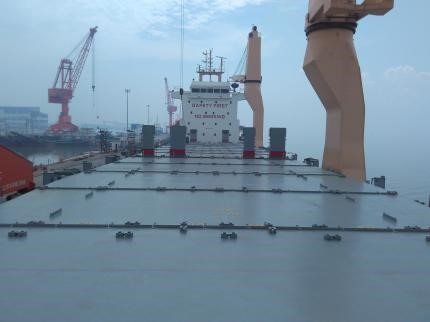 While checking the vessel the following activities will be carried out: docking and sea trials, inspection, test exit, diving inspection of the bottom part.
MS Sparta IV, designed to transport all types of general cargo and equipment, has a deadweight of more than 9 thousand tons, equipped with two cranes with a capacity of 45 tons each. The commissioning of the new motorship will allow Oboronlogistics, which has a positive long-term experience in the organization and implementation of sea transportation, to ensure and guarantee the quality of services in the Pacific basin.